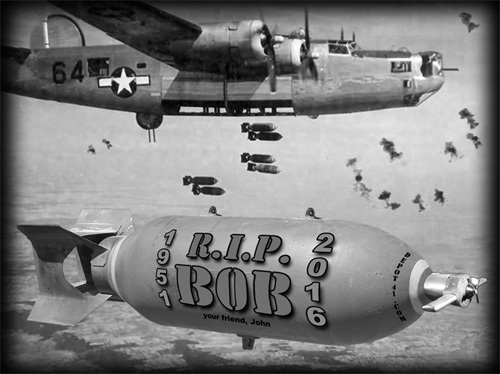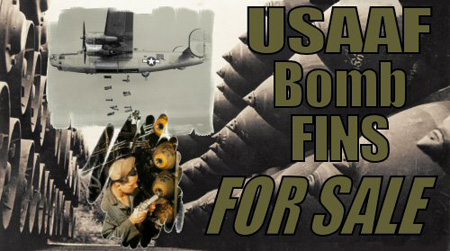 Among the U.S. Army Air Forces' WWII vast ordnance array was the anti-personnel M27 Cluster Bomb....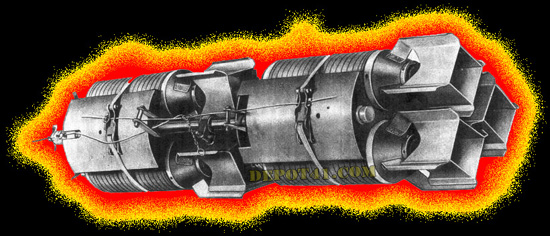 .... which was made up of six bundled
M82 90 lb. Fragmentation Bombs: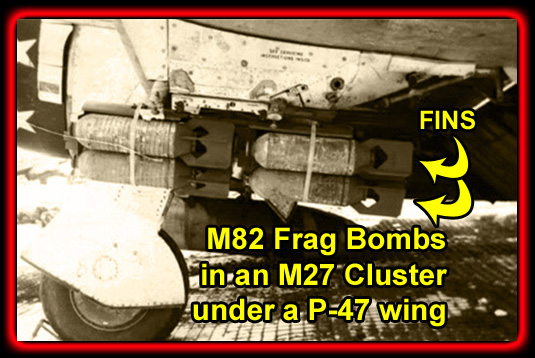 Several years ago, we acquired a vintage surplus store's remaining stock of genuine, unused

World War II Tail FINS made especially for the M82:

These inert steel FINS measure approximately 6" X 6" X 9-1/2" and work great for military souvenir pedestals, book shelf supports, bookends, on mail box posts . . .
. . . or let your imagination run wild:

With an old fire extinguisher or surplus Oxygen Cylinder, you can create some unique 'ordnance' to display in your man cave . . .
If you have a large enough Cylinder,
such as this Type G-1, you could
e n d t h e w a r :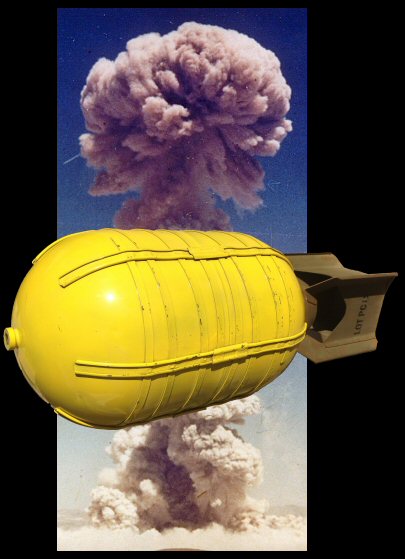 Our steel M82 FINS are genuine U.S. WWII issue in remarkable unused, slightly weathered condition - no dents or bends. Expect a bit of light rust from 70+ years in desert storage; Red Oxide primer might be exposed in areas.
They'll be shipped in new cardboard cartons!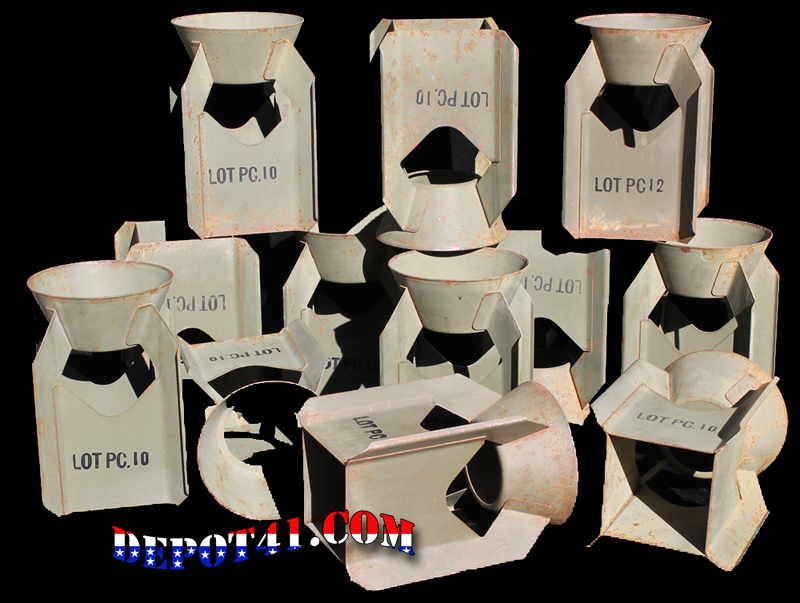 Search the Internet and you'll find that reproduction aluminum Bomb Fins start at around $130.00 plus shipping
After selling these for many years, we're coming to the end of our inventory of
GENUINE WWII M82 FRAG BOMB FINS, so get 'em while you can . . .
* * * SORRY, NO INTERNATIONAL SALES OF THESE ITEMS * * *
DETAILS:
THESE UNUSED & COMPLETELY-INERT SHEET METAL FINS HAVE BEEN IN OPEN DESERT STORAGE SINCE WWII AND WHILE THEY DO SHOW SOME EXPECTED WEATHERING WITH MINOR RUST, THEY'RE IN OTHERWISE EXCELLENT CONDITION WITH NO DENTS OR BENDS; PLUS, THEY RETAIN MOST OF THEIR 70+ YEAR OLD OLIVE DRAB PAINT & STENCILING.
THEY ARE AND OFFERED AS A COLLECTABLE SOUVENIRS ONLY AND ARE NOT OFFERED TO BE USED OPERATIONALLY, IN AN AIRCRAFT (STATIC OR OTHERWISE), OR IN ANY OTHER VEHICLE. PURCHASER ASSUMES THE RESPONSIBILITY FOR CORRECT IDENTIFICATION OF ALL ITEMS, AS WELL AS ALL LIABILITY FOR END USE OF ALL ITEMS. WHILE EVERY EFFORT HAS BEEN MADE TO ACCURATELY REPRESENT THIS ITEM, SELLER WILL NOT BE HELD RESPONSIBLE FOR INCORRECT DESCRIPTION. SELLER OFFERS NO WARRANTY OR GUARANTEE OF ANY SORT, EITHER IMPLIED OR ASSUMED.
PRICE IS SUBJECT TO CHANGE.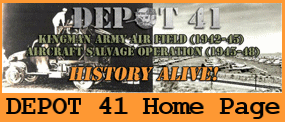 © 2007 - 2023 Depot 41 All Rights Reserved