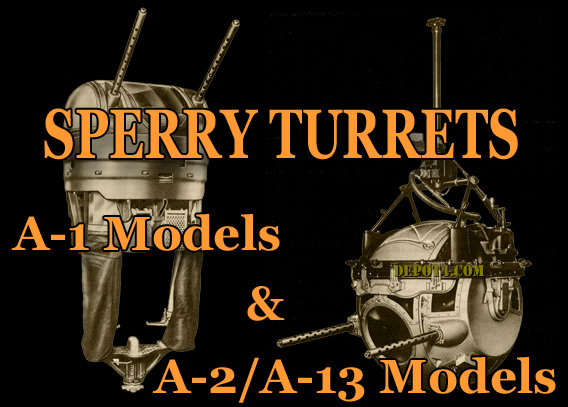 * * * FOR SALE ! * * *
1 ea. Sperry Lower Ball Turret
AMMUNITION LOADING DOOR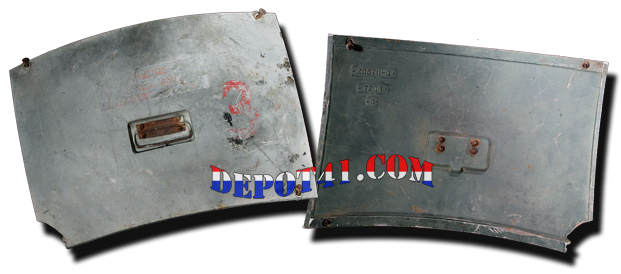 ONE-OF-A-KIND WWII SOUVENIR ! ! !
Sperry Lower Ball Turret
AMMUNITION LOADING DOOR
SOLD !
* * * FOR SALE ! * * *
NEW OLD STOCK
Sperry Lower Ball Turret Hanger
Collector Ring BRUSH SETS:
The electrical Contacts are made of SILVER and the SET includes all 9 of the small Brush Assys, Pt# 30020 & both of the large Brush Assys, Pt# 12142. If you're planning on making that Turret operational, you'll need these.
NOTE:This Brush Set only fits late style Sperry Lower Ball Turret Hangers that look like this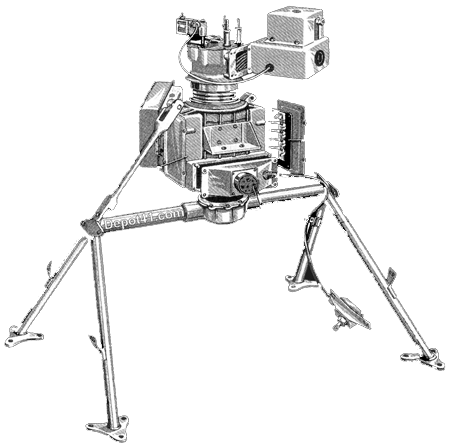 Price per Set of all 11 New Old Stock Brushes
in
excellent, LIKE-NEW CONDITION:
$175.00
NOTE: INTERNATIONAL customers will need to inquire about shipping cost to their country
1 ea.
Sperry Lower BALL TURRET
DOUBLE POWER UNIT ASSEMBLY: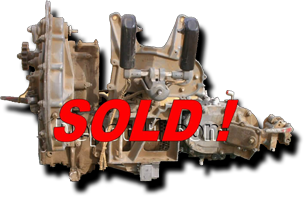 Essentially the complete Propulsion Unit with any of the various Hand Control Units and suitable for all Sperry Lower Ball Turrets used in the B-17 Flying Fortress, B-24 Liberator & B-32 Dominator.
Additional COMPLETE UNITS are available
NOTE: Image above provided for display purposes only. Complete Unit was disassembled decades ago for ease of storage. All components have been stored indoors since they were removed from Kingman Bombers after WWII and have never seen civilian use. In the early 80s, each Vickers unit was filled with correct hydraulic fluid and run-up with 24 volts applied to the electric motor, then drained again before storage.

The following Items are
available
FOR TRADE:
I have a large collection of pedigreed Kingman Turret take-outs
that consists of various items for the
Flying Fortress

SPERRY A-1 Upper Models
including, but not limited to...
| | |
| --- | --- |
| Vickers Double Power Units | |
DPU MOTORS - all mfrs, loose

(no loose Vickers Units available)
| | |
| --- | --- |
| Variable Limit Stop and Fire Interrupters | |
and several styles of A-1/A-1A Ammo Boxes stuffed with Traversing Bearing Assys and various electricals, fasteners, Recoil Mounts, Ammo Booster Assys:
| | |
| --- | --- |
| | pristine K-3 Gunsights in WWII crates |
...plus LOTS and LOTS of other
SPERRY A-1 Turret items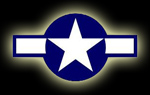 I also have MANY EXCELLENT PARTS
for the A-2 (Flying Fortress)
& A-13 (Liberator & Dominator)
Sperry Lower Balls

(early a n d late)
built by Briggs Mfg.Co. (gray interior)
and
Emerson Electric Mfg.Co. (green interior)
including, but not limited to...
Vickers Double Power Units

DPU MOTORS - all mfrs, loose

(no loose Vickers Units available)

both types of Hydraulic Reservoir Assys

and several styles of Hand Control Units

...nearly as nice as when they were pulled from Kingman Ball Turrets almost

70 years ago

Linkage for early and late Turrets

various Electronics

Lord Mounts

Briggs & Emerson Gearing
boxes & boxes of Fasteners & Miscellany

Flexible Shafts & Couplings

Machine Gun Access Windows

Oxygen Panels

A

rmored Seat Assy

Entrance Doors

Shell Sections

(for repair)

Hanger Assy
AND: Deluxe Power & Furnishing SETS for
a Briggs Lower Ball Turret

an

Emerson Lower Ball Turret
... PLUS
some Bendix Parts:
... AS WELL AS
some Martin Parts:

... AND
these (and more) items for the
A-8 Crocker-Wheeler training Turret
used in the AT-11 & AT-21: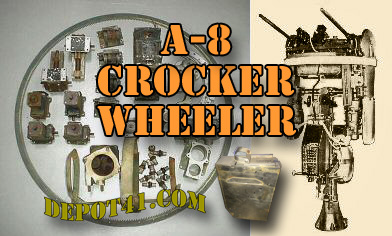 ... NOT TO MENTION
Rear Mounts for Fighters, Cheek Packs, Nose Guns, etc: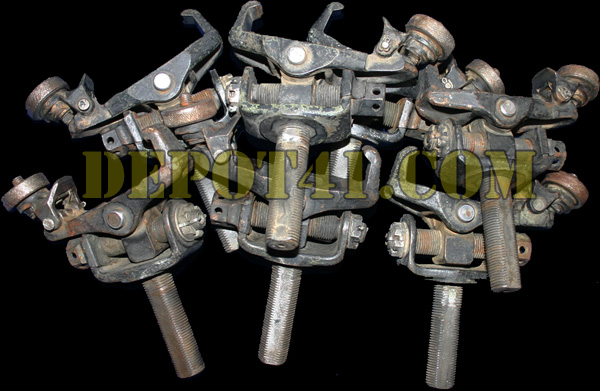 ALL THE ABOVE
Depot 41 Museum Turret parts
are available in trade for any
of the following
in like condition:
- Sperry A-1 Turret,
Unit Housing, Frame Parts,
Dome
- Sperry A-2/A-13 Turret,
Shell sections, Trunnion Ring
Support Assy
- any complete
USAAF Turret
IF YOU HAVE USAAF TURRET ITEMS TO TRADE,
contact me with detailed information on what you have
and what you're looking for: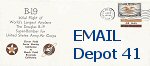 Due to limited time constraints,
only emails regarding this subject will be answered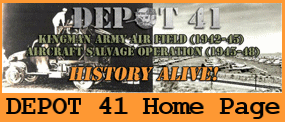 © 2007 - 2023 Depot 41 All Rights Reserved