FOR SALE
ONE LOT OF
11 NOS Michelin XZL 365/80 R20
Tire & Wheel ASSYS

3 pallets of Tires & Wheels purchased through government surplus; the following information was provided on the manifest:

ACCESSORY COMPONENTS AND QUANTITY:
CONSISTS OF TIRE PNEUMATIC RADIAL , BEADLOCK PNEUMATIC 1EA, WHEEL PNEUMATIC 2530-01-303-0801 1EA, NUT SELF LOCKING 10EA, CLAMP RIM CLENCHING 1EA P/N 12363607, O-RING 5331-01-314-7598 1EA, BOLT FINNED
NECK 5306-01-314-6742 10EA, VALVE ANGLE 4820-01-210-8821 1EA, CAP PNEUMATIC VALVE 2640-00-603-3550 1EA, VALVE CORE 1EA, CAP PNEUMATIC VALVE 1EA, GROMMET NONMETALLIC 1EA
The following chart gives a comparison of several popular XZL Tires:

It is not known what the Rims fit, but an Internet search provided information that the
| | | |
| --- | --- | --- |
| | | uses the Michelin XZL 365/80 R20 Tire, so it's possible that the rims may also fit this vehicle. However, these Tires & Rims may also fit other vehicles, so do your own research before purchasing. |
SOLD AS IS, WHERE IS - ON PALLETS & CAN BE FREIGHTED
PRICE FOR THE LOT OF 11 TIRES & WHEEL ASSYS:
$9,500.00
(Price does not include shipping)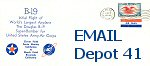 Disclaimer: These items are sold as surplus and are not warranted to be used on any vehicle in any fashion. Purchaser assumes all liability for their end use.