In lieu of any Sales-Storage Depot No.41
P-39 images, this shows one of the many Wartime
training accidents at Kingman...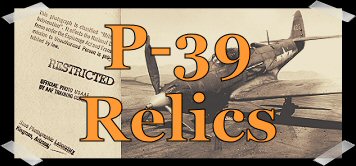 Details on the Kingman Airacobras are a bit sketchy, but it is known that there were a few of them assigned to KAAF during WWII for training purposes. Now, if any of these Bell fighters were sent to Sales-Storage Depot No.41 for disposal after the War, their number currently remains a mystery... Any help out there?

The Depot 41 Museum Collection contains several P-39 artifacts, including these heavy
and still-greasy Gear Boxes - part of the Airacobra's bulky Landing Gear System.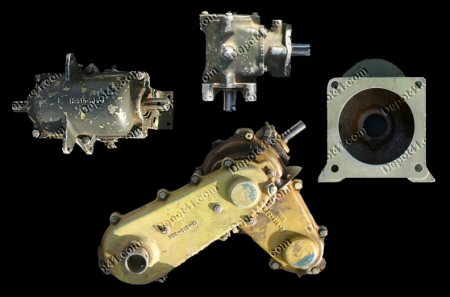 Whether these were Wartime spares, stripped from the carcass of some unrepairable Kingman wreck, or taken from a Sales/Storage Depot #41 fighter about to go into the furnace, it's difficult to determine.

More intriguing Cobra artifacts from Kingman
are these 48" Impulse Tube Assemblies:

Unique to both the P-39 and P-63,
whose fuselage machine guns fired through
the rotating propeller's arc,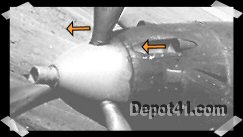 these synchronizing devices connected one another, relaying impulses from the propeller so the two machine guns 'knew' when to fire another .50 caliber round... ...all without striking one of the blades spinning at SEVERAL THOUSAND RPM.
...absolutely fascinating!
Photo credits this page:
Maude and Vern Heaton,
Depot 41 Photo Archive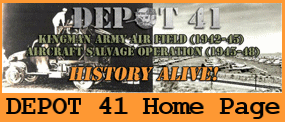 © 2007 - 2023 Depot 41 All Rights Reserved