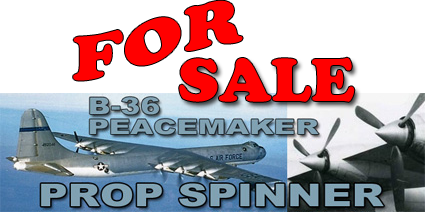 One of the largest aircraft to grace the skies and by far one of the most intriguing, the gigantic Convair B-36 Peacemaker provided the opposing team with many a sleepless night through the decade of 1949-1959.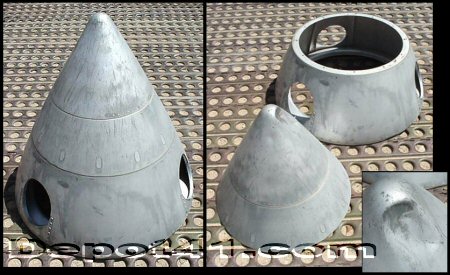 ssemblies.
The Base section is 40" in diameter; each of its three propeller holes are 9" in diameter.
The top section has 12 oval, spring-loaded fastener Doors that automatically snap closed with centrifugal force once the engine starts.
Other than the 9" X 12" dented tip area and some minor scuffing, this B-36 Spinner is in very good condition. There is no corrosion and all the mating surfaces appear to be perfectly circular.
Here's a once-in-a-lifetime opportunity to own
AN EXTREMELY RARE
B-36 PEACEMAKER PART!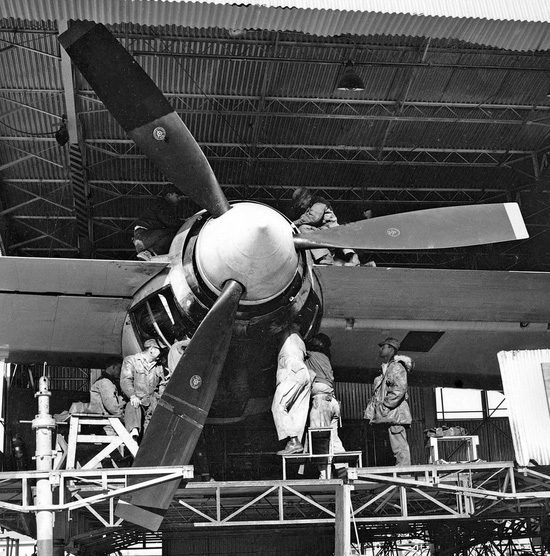 B-36 Propeller SPINNER:
$7500.00
(Crating & shipping is extra)
DISCLAIMER: OPERATIONAL STATUS OF THIS B-36 SPINNER IS UNKNOWN. AS WITH ALL OUR PARTS, IT IS OFFERED AS A COLLECTABLE SOUVENIR ONLY. IT IS NOT OFFERED TO BE USED OPERATIONALLY, IN AN AIRCRAFT (STATIC OR OTHERWISE), OR IN ANY OTHER VEHICLE. PURCHASER ASSUMES THE RESPONSIBILITY FOR CORRECT IDENTIFICATION OF ALL ITEMS, AS WELL AS ALL LIABILITY FOR END USE OF ALL ITEMS. WHILE EVERY EFFORT HAS BEEN MADE TO ACCURATELY REPRESENT THIS ITEM, SELLER WILL NOT BE HELD RESPONSIBLE FOR INCORRECT DESCRIPTION. SELLER OFFERS NO WARRANTY OR GUARANTEE OF ANY SORT, EITHER IMPLIED OR ASSUMED.
PRICE IS SUBJECT TO CHANGE.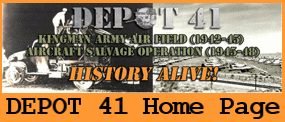 © 2007 - 2022 Depot 41 All Rights Reserved