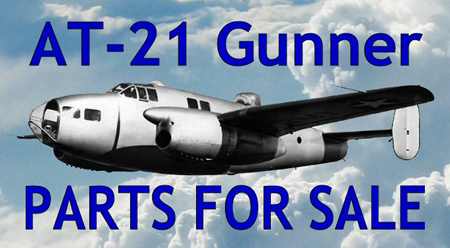 The AT-21 was built specifically as a WWII Gunnery Trainer and with a total production of only 175 units by three manufacturers (Fairchild, Bellanca & McDonnell), it remains one of the rarest of all USAAF planes.
No restored survivors are known to exist.
These parts were discovered decades ago in a now-defunct Kingman junkyard and are believed to be the remains of a Wartime K.A.A.F. AT-21 Gunner: 1 ea. L & R Rudder Assy, 1 ea. Rudder Pedal Assy . . .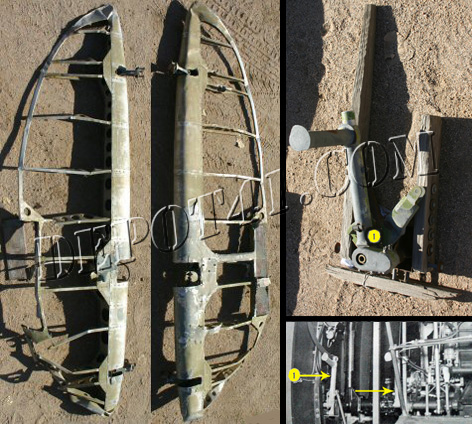 . . . plus 4 ea. Wing Leading Edge Caps:

No part numbers can be found, however 439 painted on the inside of one of the Wing Caps could indicate the last 3 digits of the ship's tail number, a common military practice for removable panels

. . . which would make this ship the 28th of 30 Gunners built by McDonnell:
USAAF #42-48412 through #42-48441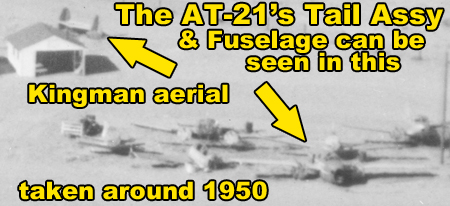 ALSO INCLUDED is this Weight and Balance Date Manual, with several filled-in pages from WWII: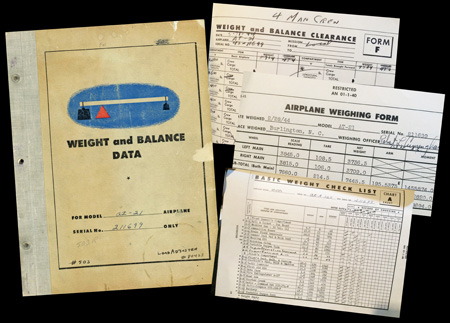 AT-21 RUDDER ASSYS, RUDDER PEDAL, WING LEADING EDGES & MANUAL: $2800.00
(Crating & shipping extra, if applicable)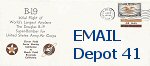 DISCLAIMER: THE OPERATIONAL STATUS OF THESE PARTS IS UNKNOWN. AS WITH ALL OUR PARTS, THEY ARE OFFERED AS A COLLECTIBLE SOUVENIRS ONLY, IN AS-IS CONDITION. THEY'RE IS NOT OFFERED TO BE USED OPERATIONALLY, IN AN AIRCRAFT (STATIC OR OTHERWISE), OR IN ANY OTHER VEHICLE. PURCHASER ASSUMES THE RESPONSIBILITY FOR CORRECT IDENTIFICATION OF ALL ITEMS, AS WELL AS ALL LIABILITY FOR END USE OF ALL ITEMS. WHILE EVERY EFFORT HAS BEEN MADE TO ACCURATELY REPRESENT THESE ITEMS, SELLER WILL NOT BE HELD RESPONSIBLE FOR INCORRECT DESCRIPTION. SELLER OFFERS NO WARRANTY OR GUARANTEE OF ANY SORT, EITHER IMPLIED OR ASSUMED.
PRICE IS SUBJECT TO CHANGE.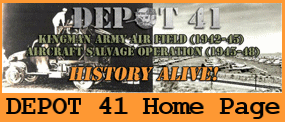 © 2007 - 2022 Depot 41 All Rights Reserved